METALIC DRAWERS
MORE SPACE
The drawer moduli, specialized for pharmacies, provide storage within same volume unit, offering 70% more storage space than conventional furniture. Medicine boxes can be arranged in a modular nature within the specialized drawers, delivering an efficient use of space, a greater storage area and no wasted space. At the same time, the pharmacy stocks are easier to monitor. Separators slide forwards and backwards all along the length of the drawer.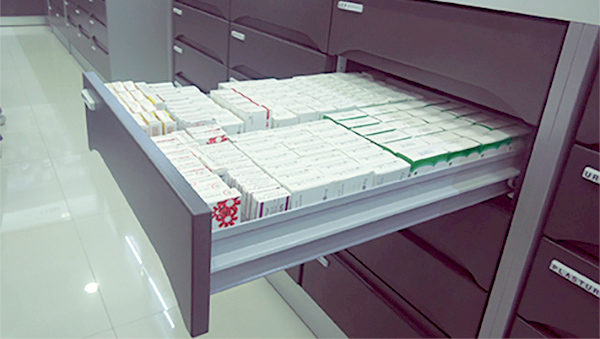 RELIABILITY
The self-supporting structure is made of metal and equipped with individual level legs, the flanks of the drawers are manufactured with aluminum, the front and back made of 1.5mm iron sheets, the drawer bottom is produced using an expanded iron sheet and the ABS covered bearing-based sliding system. This ensures a long-term operating resistance.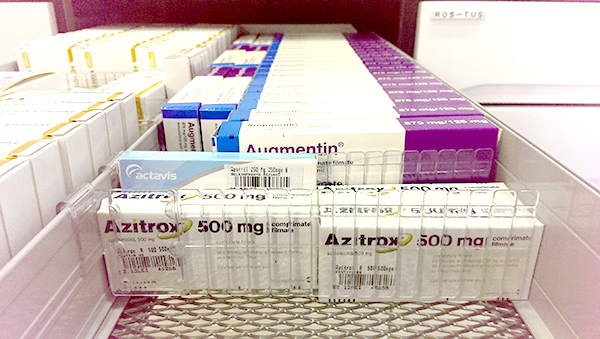 MODULARITY
The modularity of the structures provides unlimited options to make the drawer cases. The columns of 5, 6, 10, 12 or 13 superposed drawers can be easily integrated within any pharmacy design.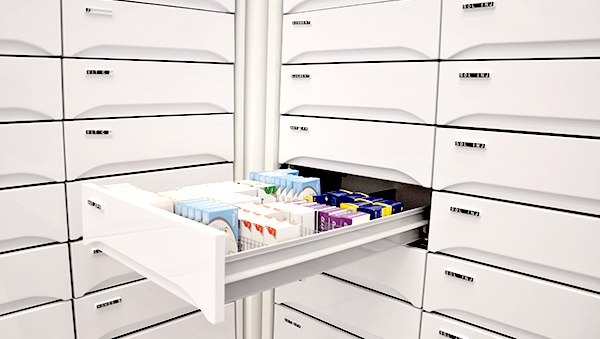 ORGANIZATION and IMAGE
The 7-letter label affixed on the front of the specialized drawer helps the user to organize the storage and easily find the medicines in the drawers, as well as providing a professional aspect to the relevant drawers.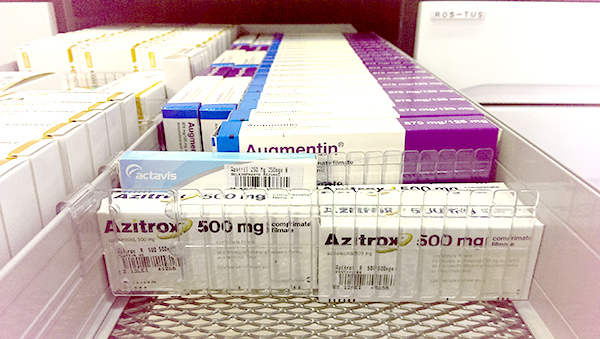 SPECIALISED FURNITURE
SPECIALIZED FURNITURE FOR PHARMACIES
MEDIApharm furniture ennobles pharmacies. Because it integrates the best materials and technologies and it is created by using the experience accumulated in 16 years of activity. The design releases the right energy and allows operation at maximum functionality of the interior space. Through furniture, we value the pharmacist's ability to manage the welfare of patients, with everything at hand, easily accessible and much better organized. We combine multiple materials and get furniture with personality.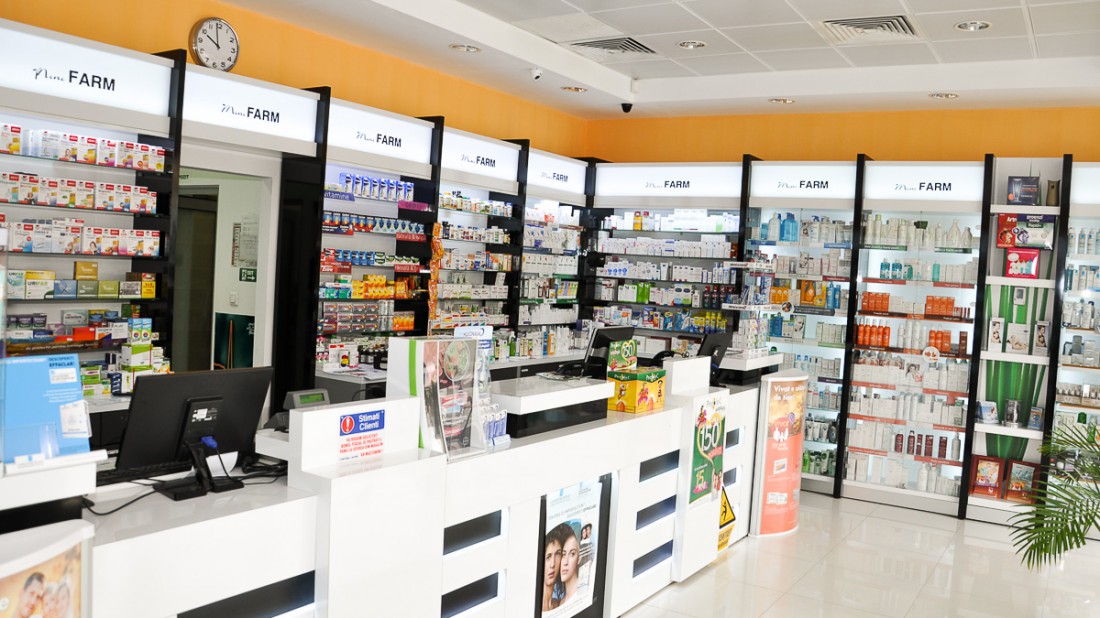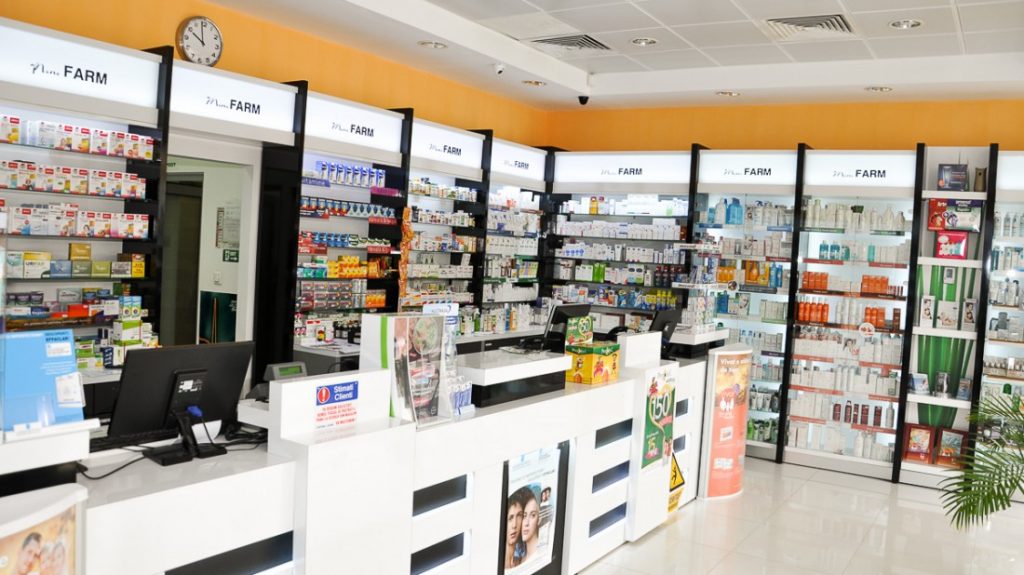 LIGHT SIGNBOARDS AND CROSSES
EFFICIENCY BY LED TECHNOLOGY
Extremely effective in signaling the pharmacy area, the LED light signboards and crosses produced by MEDIApharm complete the Modern Pharmacy image expected by our clients. To produce them, we use state-of-the-art materials, computer-assisted processing technology and exclusively LED lighting technology. This ensures that our products are high performance and reliable over the long term.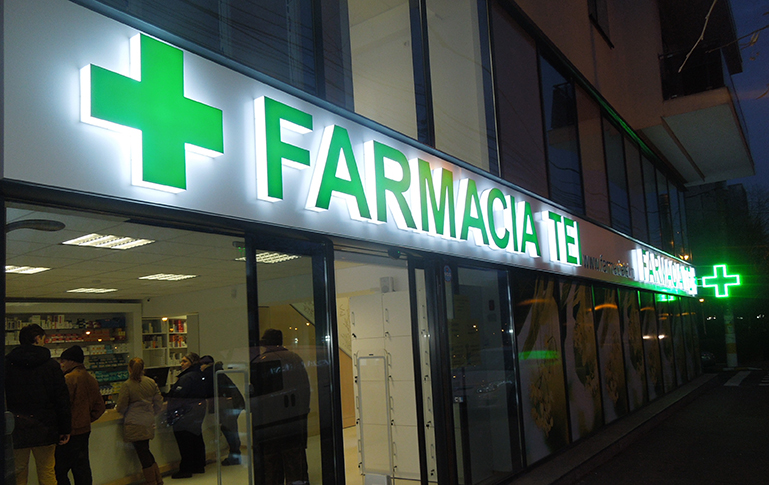 SOME OF OUR PROJECTS
PHARMACY CROSSES AND LED ILUMINATED BOARDS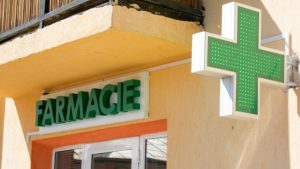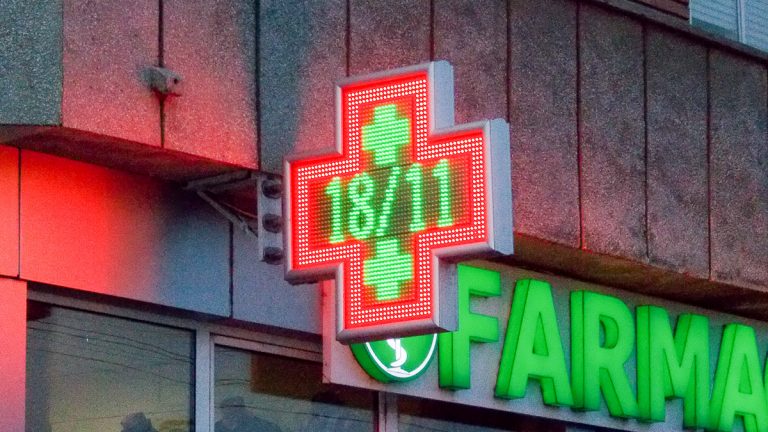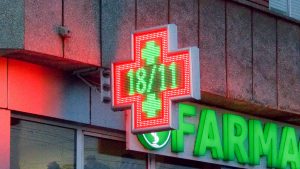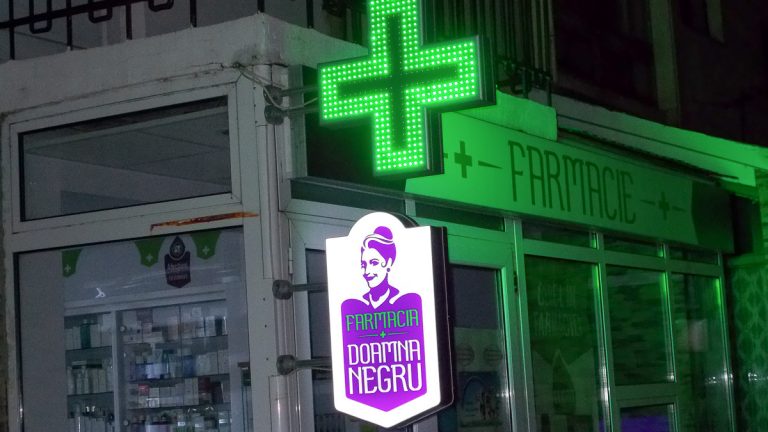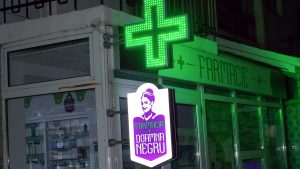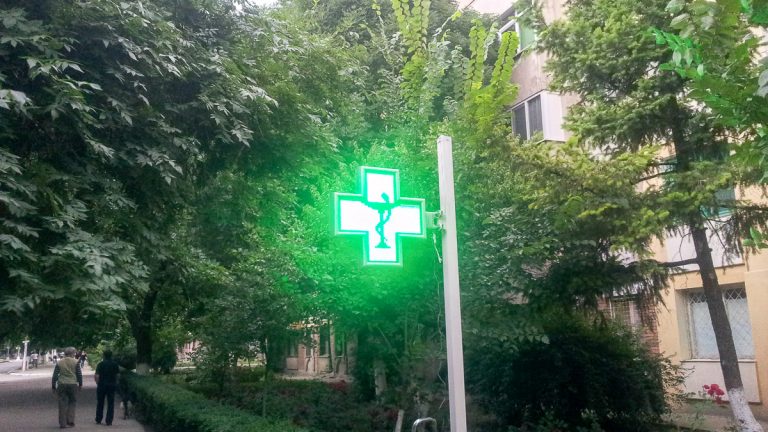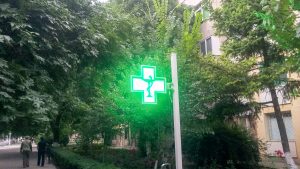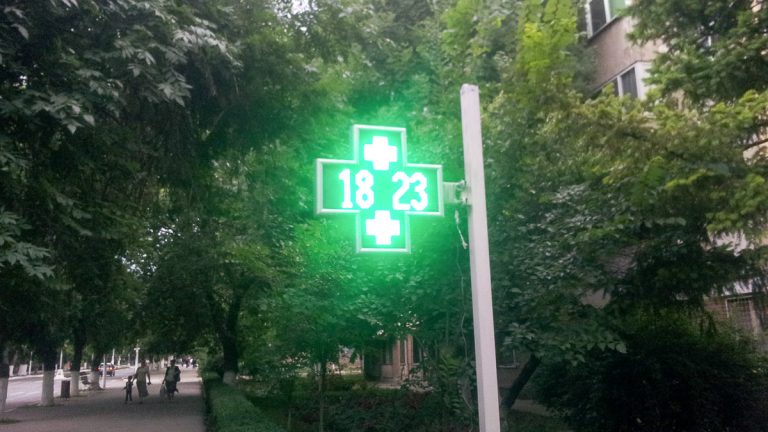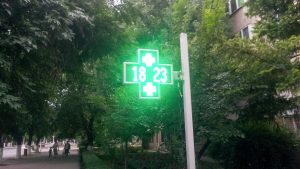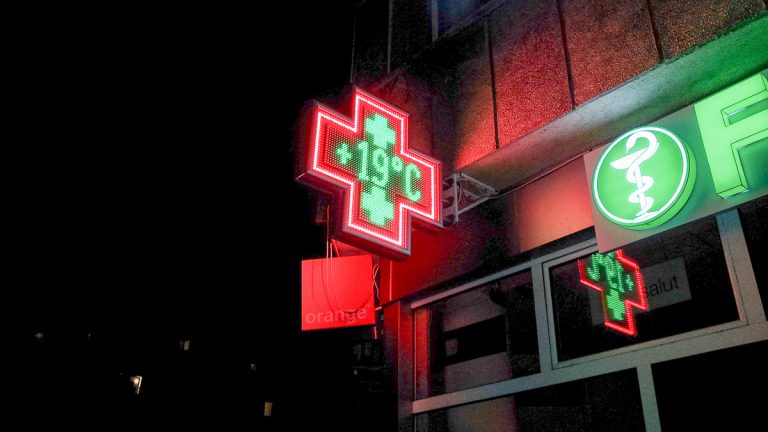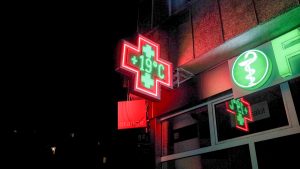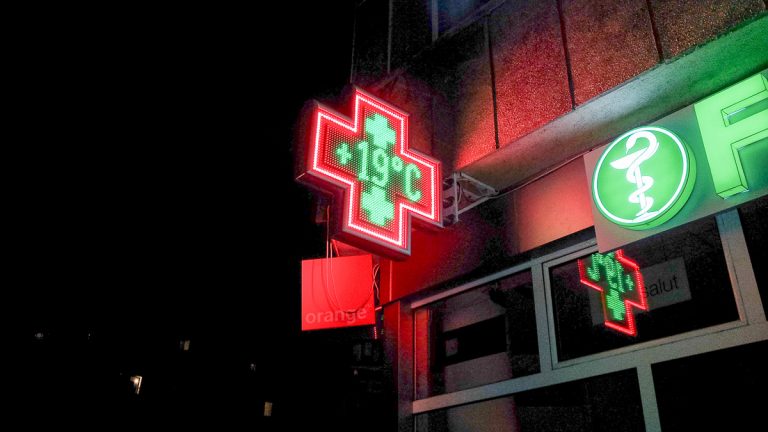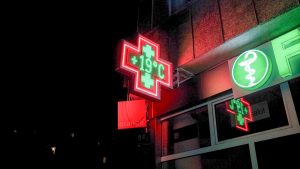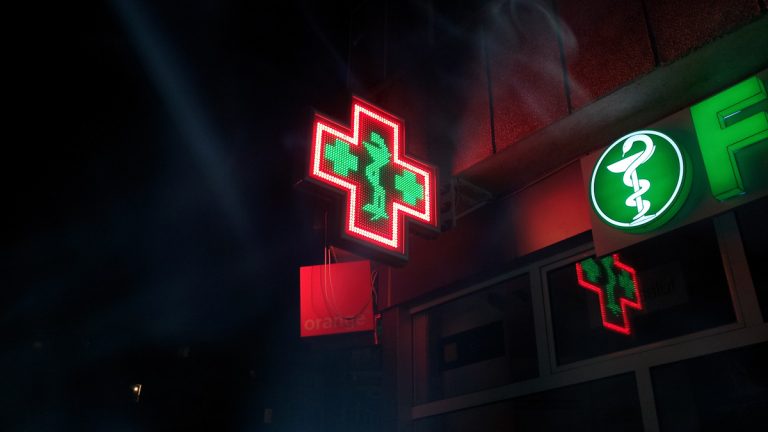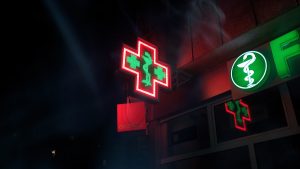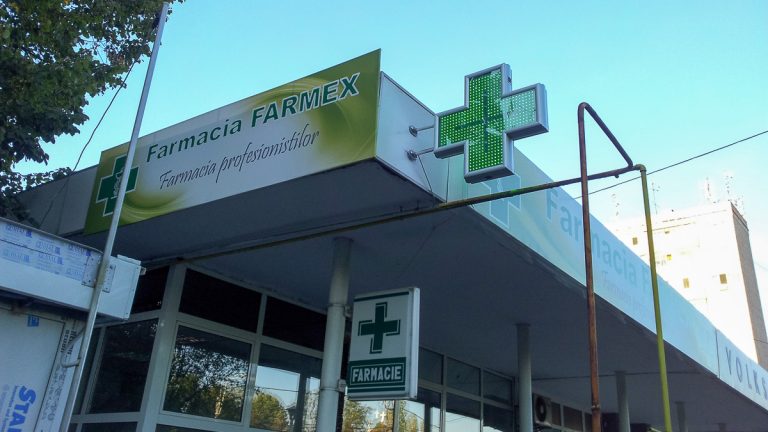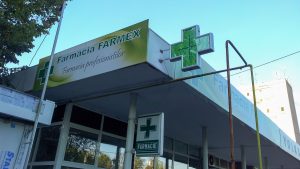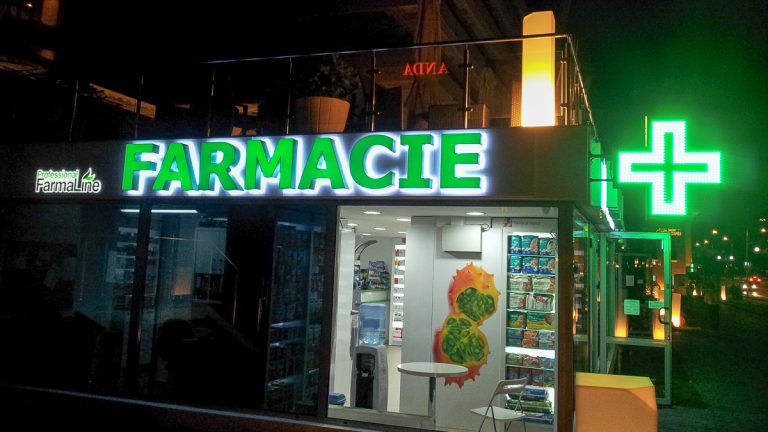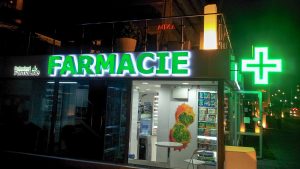 LIGHT SIGNBOARDS